Coyote Flight Centers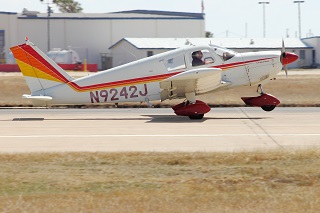 Coyote is more than just your average flight school. Our pilots have made their living performing all types of flying and flight training. Unlike other schools, we have purposefully maintained a smaller, family oriented state so that our students recieve the individual touch that is neccessary to build quality pilots.

While our major focus is flight training, we also provide a number of other aviation services such as aerial photography, surveys, pipeline patrols, and tours. If it can be done in an aircraft we can probably do it. Over the years, we have built a nationwide reputation for providing convenient, quality general aviation service to all of our customers.

Headquartered at the Rick Husband International Airport in Amarillo, Texas, our offices are part of a spacious hangar containing a lobby area, two briefing rooms, a large classroom, and an FAA certified testing center.

Come by and visit or feel free to give us a call. Regardless of your background, we welcome anyone who is interested in aviation.